Daniel E. Choi (@spinedocNY), M.D. Spine Surgeon
"Somewhere in the back of my mind, I always thought that I would become a surgeon. The idea of a surgeon seemed so awesome to me. When I shadowed an orthopedic surgeon, I knew this was it. I saw a knee basically opened up. They were doing a knee replacement and I was so captivated by the anatomy. I just saw the knee full-face in my eyes, and I was in love with orthopedics. At that point, I knew I was going to do that. That's how I chose my specialty at that point.
I knew I wanted to do a specialty where I was going to make an intervention with my own hands and really impact the patients' lives. It's almost like instant gratification, a little bit selfish, but at the same time, you want to go in there." @spinedocNY, Daniel E. Choi, M.D. Spine Surgeon at Long Island Spine Specialists, P.C
After you're out there and you're working up traumas one after another, then everything becomes routine. Kind of like spine surgery now; everything, I've done it hundreds of times, thousands of times. Everything is very routine, but the first time you do anything, you're confused. I saw literally thousands of traumas in that year. By the second month, you're pretty seasoned and you know how to splint, what labs you need to get ordered, what medications they need, and how to get them to the OR quickly in a timely manner. It becomes very routine.
"You can make 100 correct decisions, and even if you're perfect in your decision-making or perfect in your technical capabilities, in your technical steps in the surgery and you do everything perfectly, there is still a fixed percentage of complications that occur to patients, and we know that.

We know that with surgery there's going to be a 5% complication rate. There's going to be a 5% infection rate. The advice I can give medical students or residents or any doctor out there who might be dealing with complications and really feeling the burden of it, is complications are unavoidable.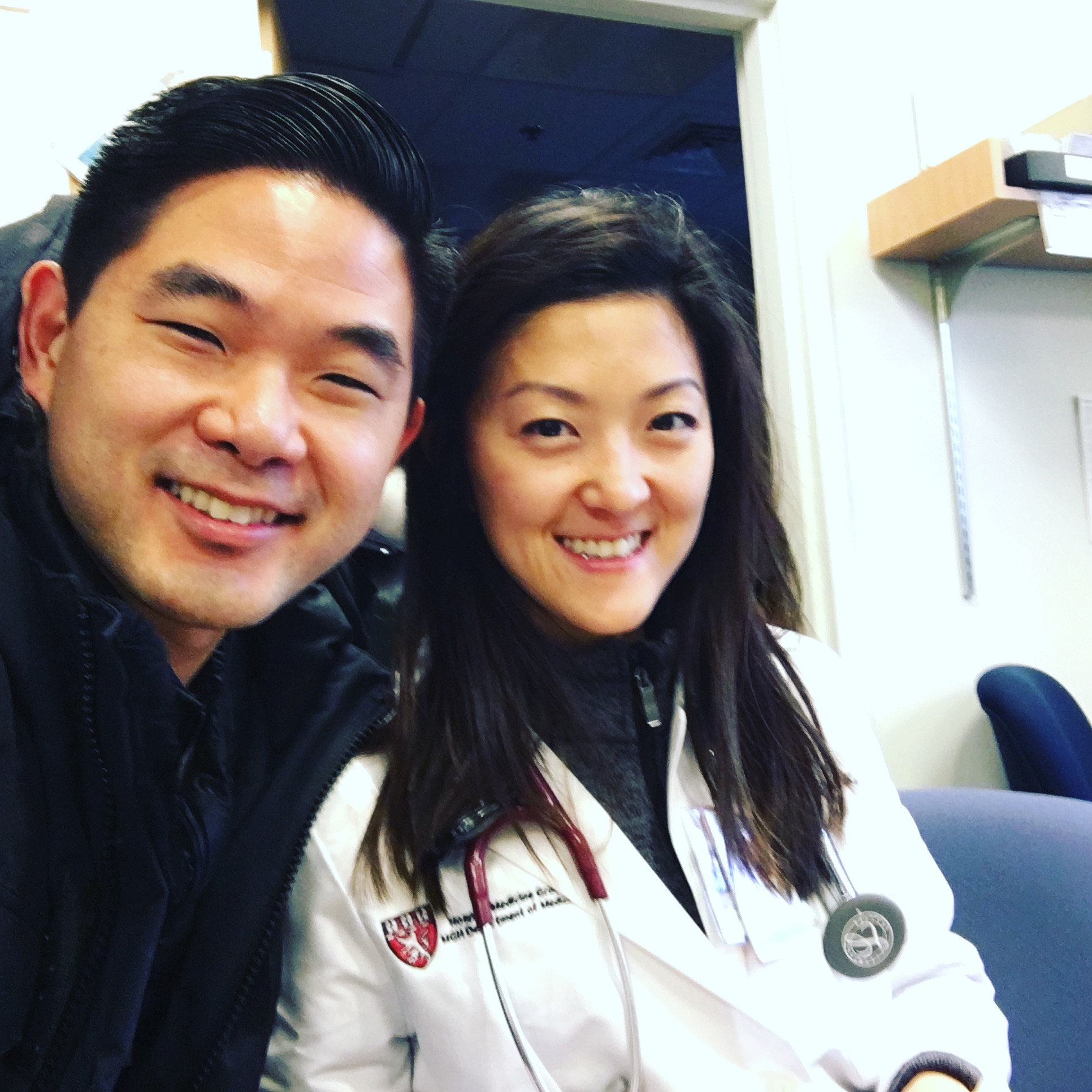 When I was a resident, we met here actually in New York City. She was actually a medical student doing her rotations in Brooklyn. I think one of our dates, I actually brought over a suture kit and I tried to teach her how to tie knots on pig's feet because she was on a surgery rotation.

Yes, quite literally from the beginning we were immersed in medical training, the medical world. It's always been a part of our lives. Even now, she's a fellow. Her life is pretty busy with medicine. When we come home, we inevitably talk about medicine too in many ways. We talk about what happened today. If something good happened, if something bad happened, it all comes out. A lot of that has to do with what the day was. We are immersed in it, and we don't mind.

I think the great thing about being with someone in medicine, especially during training is you understand the long hours. We make it work. We know that we're both tired when we come back from the operating room or from the hospital, and so we try to tag team in and out in terms of duties,
the house, and with the baby and what not. I think it works out really nicely, to be honest." Daniel E. Choi, M.D. Spine Surgeon at Long Island Spine Specialists, P.C. 😎🎬 #RealCaregiversRealStories
You can follow Dr.Choi's journey on Instagram @spinedocny.